Niagara Falls Information
Niagara Parks Golf Course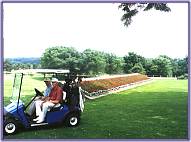 Niagara Parks Whirlpool Golf Course
3351 Niagara Parkway, Niagara Falls
(905) 356-1140
18 Hole Championship course measuring 7019 yards with a par 72
Located near the Niagara Whirlpool and Gorge
Reservations required
Whirlpool Restaurant

** Golf Packages are available at the following hotel:
Embassy Suites By Hilton Niagara Falls - Fallsview Hotel
Niagara Falls Golf Club
6169 Garner Road, Niagara Falls
(905) 358-4653
18 Hole course measuring 5955 yards with a par 70
Weekday and weekend green fees available
Beechwood Golf Course
4680 Thorold Townline, Niagara Falls
(905) 680-4653
18 Hole course measuring 6500 yards with a par 72
Weekday and weekend green fees available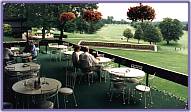 Rolling Meadows
12741 Montrose Road, Niagara Falls.
(905) 384-9894
18 Hole course measuring 6500 yards with a par 72
Weekday and weekend green fees available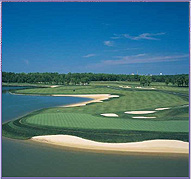 Legends on the Niagara
9561 Niagara River Parkway
Golf Shop
(905) 295-9595
Fax (905) 295-2244
The first of its kind in Canada
Two 18 hole championship courses
9 hole short course
45 acre, 360 degree practice facility, including a teaching academy
** Golf Packages are available at the following hotel:
Embassy Suites By Hilton Niagara Falls - Fallsview Hotel
Thundering Waters
6000 Marineland Parkway, Niagara Falls, Canada, L2E 6X8
905-357-6000
1-877-833-DALY
Thundering Waters is John Daly's first "Signature" golf course in Canada.
The golf course features the high risk-reward style of John Daly to enhance the excitement for players of all skill levels.
Sweeping fairways, undulated greens, sculpted bunkers and meandering creeks, all nestled between towering trees and mighty dunes combine to create a true masterpiece.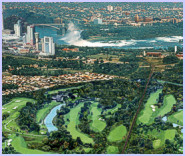 Grand Niagara Resort
8547 Grassy Brook Rd. Niagara Falls, On. L0S 1K0
905-384-GOLF
The Rees Jones design for the golf course at the Grand Niagara Resort is destined to become a "must play" championship course for locals and visitors alike.
The course plays along the Welland River and offers a glimpse of the mist from Niagara Falls, so it is not surprising that water is a strong design element on this beautiful layout
Penninsula Lakes Golf Course
P.O. Box: 99, Hwy 20W, Fenwick, ON L0S 1C0
905-892-8844
1-877-241-GOLF
Recently all of the sand traps have been changed to Ohio white. This has added much character to the well-designed bunkers.
Located atop the escarpment, the course has many scenic vistas to compliment the immaculately manicured and maintained fairways and speedy greens.
And don't forget about our beautiful gardens, adding a touch of class to each tee block.
Royal Niagara Golf Club
1 Niagara on the Green Blvd., NOTL, L0S 1C0
905-685-9501
Fax: 905-685-3909
We have three impressive 9-hole courses now open.
The Escarpment Course, The Iron Bridge Course, and The Old Canal Course are being built to the highest championship standards.
Each 9 is balanced in terms of length and challenge. The result is three very unique 9 hole golf courses.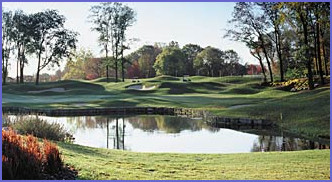 More

Niagara Falls

Packages